Nintendo has unveiled two new games for the main Pokémon series – Pokémon Scarlet and Violet – to debut on the Nintendo Switch.
The official website described the games as taking "a new evolutionary step" (no pun intended, I'm sure) for the series, and allows "you to explore freely in a richly expressed open world".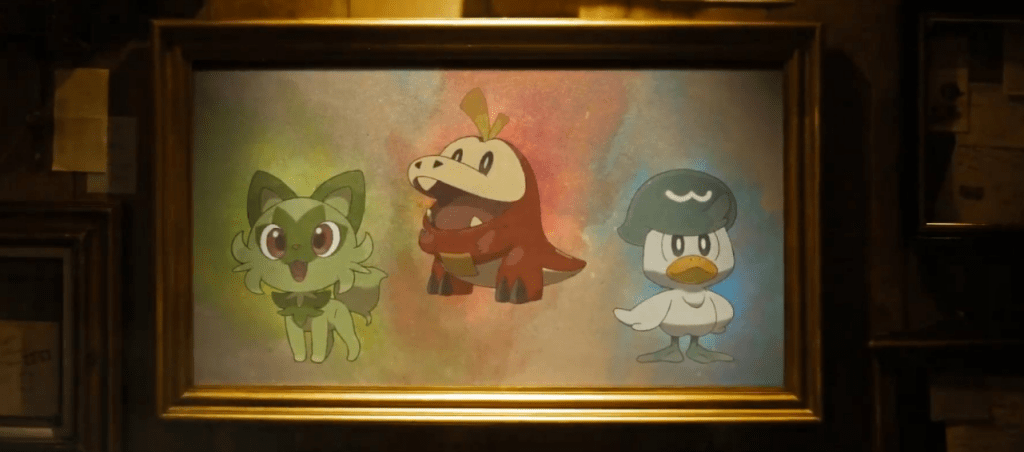 Three starters were also unveiled – Sprigatito, Fuecoco and Quaxly.
The announcement was made at a special Pokémon Presents broadcast on Sunday 27 February, which was also Pokémon Day – the day the game was introduced in 1996.
The 14-minute event also unveiled a slew of updates for current games and despite rumours, there was no announcement for a new DLC for Arceus.
It is getting an update though, called "Daybreak" – the version 1.1.10 update dropped on Monday and is centred on "mysterious mass outbreaks" happening all over the Hisui region.
And as part of Pokémon Day, players will also receive 90 free Poké Balls, if they key in the "ARCEUSADVENTURE" Mystery Code by 31 March.
Pokémon Legends: Arceus is also getting a web anime adaption, although no official title has been announced.
Pokémon GO will also add more Pokémon originally found in the Alola region of the Pokémon Sun and Moon games.
For those playing Pokémon Brilliant Diamond and Shining Pearl, a new event has been added allowing players to catch the mythical Pokémon Shaymin.
Sunday's Pokémon Presents came weeks after Nintendo its first Direct event of 2022.
Hard to imagine it's been 26 years since Pokémon was introduced! You can catch the full Pokémon Presents event here.
*Featured image from Pokémon Company
By Samantha Chan \ 09:00, 2 March 2022