The answer to "Can I own a panda?" used to be a hard-and-fast no. Thanks to blockchain technology – and a group of inimitable artists – collectors who are specifically panda aficionados can now join the panda-monium digitally, for real. Here's the chance to be at the forefront of the NFT trend, owning distinct digital collectibles that boast more real-world value than ever before.
NFTs and blockchain have already changed how people think about art and art ownership. NFTs feature all of the technological benefits brought by blockchain: provable scarcity, unique identities, security when trading, and more. They can now be truly owned and verified; NFTs replicate the properties that confer upon traditional collectibles their value and even feature additional advantages the physical format can't compete with. The creation of NFTs allowed digital collectability as a concept to flourish, because each token could represent a truly unique asset, identified by token ID and guaranteed by code on the public blockchain.
NFTs come in a variety of forms, from unique gaming assets and provably-rare digital art, to memes and mementos. What do they all have in common? Collectability – in the case of Panda Punk NFTs, steampunk-inspired and one-of-a-kind.
About Panda Punk 2169
Panda Punk 2169 is a collection of Panda Punk NFTs – exceedingly off-the-wall digital collectibles with great artistic flair living on the Ethereum blockchain. Future areas and perks can be unlocked by the community through roadmap activation. It is an all-in-one project as it aims at offering members the opportunity to own NFTs as well as play-to-earn opportunities.
There's an edgy story, to boot. The Panda species accidentally discovered ways to defy physical restrictions and unlock the secrets of space travel. 10,000 Panda elites were sent into space to find new home turf for the Panda kingdom. These selected elite pandas carry the hope and honor of expanding the Panda empire's reach. Majestic pandas will produce future value. These are the pinnacle of the Panda species, having superior genetics and the ability to resist rigorous testing. This vacation will start an amazing and adventurous journey.
Panda Punk 2169 on Ethereum's open-source layer protocol offers its users a high-performance rate and scalability, private transactions, and ease in tokenizing their desired pictures.
8,888 Uniquely Steampunk-Style Panda NFTs Going On Sale!
Exactly 8,888 of these punks (bad boys) are up for grabs in the market. As community members, not only do holders of Panda Punk 2169 NFT have access to 100 percent royalty, they can also compete in an online game with a view to strengthen their PandaPunk GameFi NFT as well as earn passive rewards.
Primed for the next generation of gaming, in-game NFT cards with various utilities are available for purchase through Panda Punk 2169's ecosystem. The rarity of each of these cards determines which tier it belongs in. Different NFT cards will be available for characters, weapons, and other items.
Key Features
Segregated into two parties: Light and Dark Party.
NFT Levels :
Rare, Epic, Legendary, Holy
Properties for each hero includes :
Level, Party, Character, Sex, Background, Weapon, Body, Clothing, Pants, Hat, Mask,
Decorate
Character of Light Party :
• Berserker
• Order Miner
• Mechanic Master
• Saint Mage
• Holy Warrior
• Knights Templar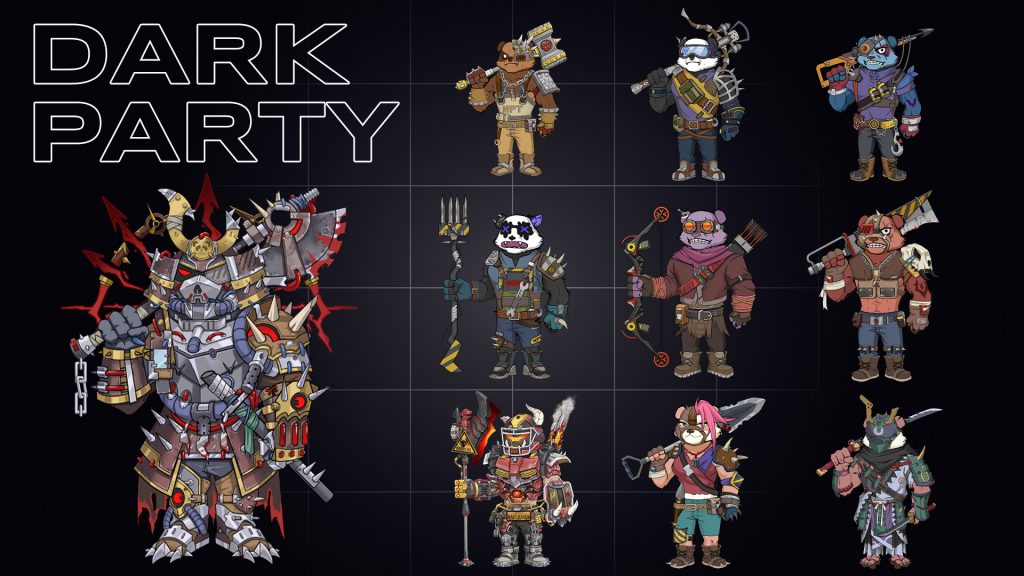 Character of Dark Party:
• Blood Warrior
• Chaos Miner
• Night Sniper
• Evil Sacrifice
• Undead Warrior
• Ghost Rider
Panda Punk 2169 DAO
Panda Punk tokens are the utility tokens of the Panda Punk 2169 platform great way to interact in the Panda Punk 2169 Metaverse with other Panda Punk NFT collectors in the community. It will help the users interact with the platform as well as be the reward unit for gamers.
Users will purchase the tokens in exchange for some of the services on the PandaPunk platform while the consistent use of the tokens will benefit the entire parties as its value rises on the price chart.
The Panda Punk 2169 token will be an ERC-20 token developed on the Ethereum ecosystem as the platform facilitates the successful development of the token and its IDO.
Panda Punk 2169 World Of GAMEPLAY
GameFi + DAO is similar to an e-sports team in that it employs a group of game players to represent them, and they will distribute income between the DAO and the players.
In addition to earning fees from marketplace transactions and other activities with our partners, the NFT cards can be used to stake for yields.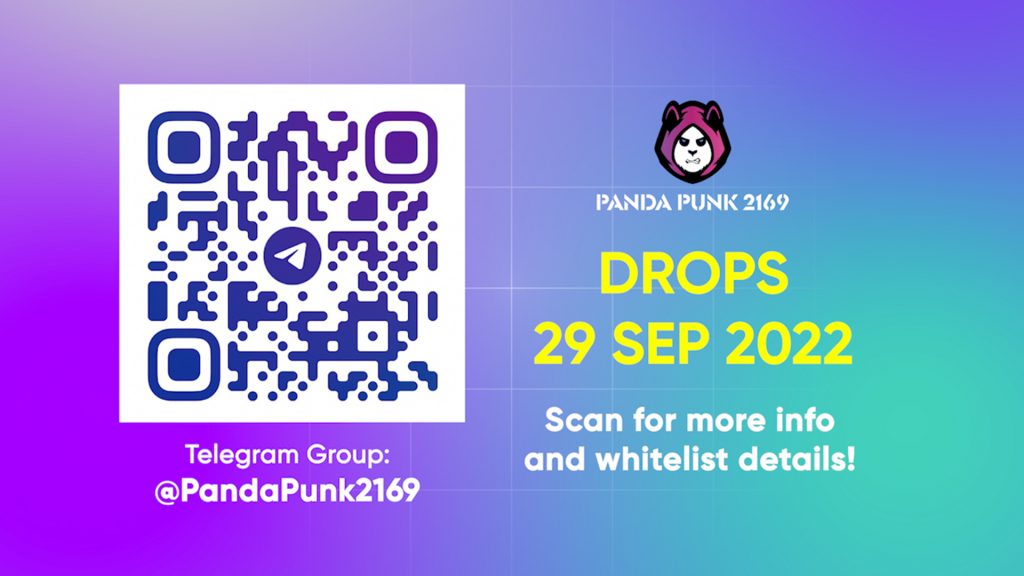 Join Panda Punk 2169's dedicated Telegram Group and Discord Group! Plus, hop on to the whitelist for free mints today (limited time offer)!
Stay Tuned To TechStorm…
#PandaPunk2169 holders can cast a vote for their favourite Asian esports teams or streamers to be featured in TechStorm's new TV series, 'Different League' – set to film in 2023!