It's been a month chock-full of video game showcases, from Sony to Xbox to Capcom and of course, Nintendo had to show off its offerings in a 25-minute long Nintendo Direct Mini showcase, giving Switch owners a sneak peek at what they can expect.
Here are some of the highlights:
Capcom unveiled a new trailer for Monster Hunter Rise: Sunbreak, showing off more monsters and lore for fans.
The expansion is available from 30 June for Switch players and Capcom said the next free title update – Seething Bazelgeuse – will come in August.
Action RPG NieR Automata is heading to the Nintendo Switch, five years after it launched on the PS4 and PC.
The Switch version will be known as The End of YoRHa Edition, and will include all previously released content for the game like DLC and costumes.
The Switch version will also have exclusive costumes that will be available at launch on 6 October.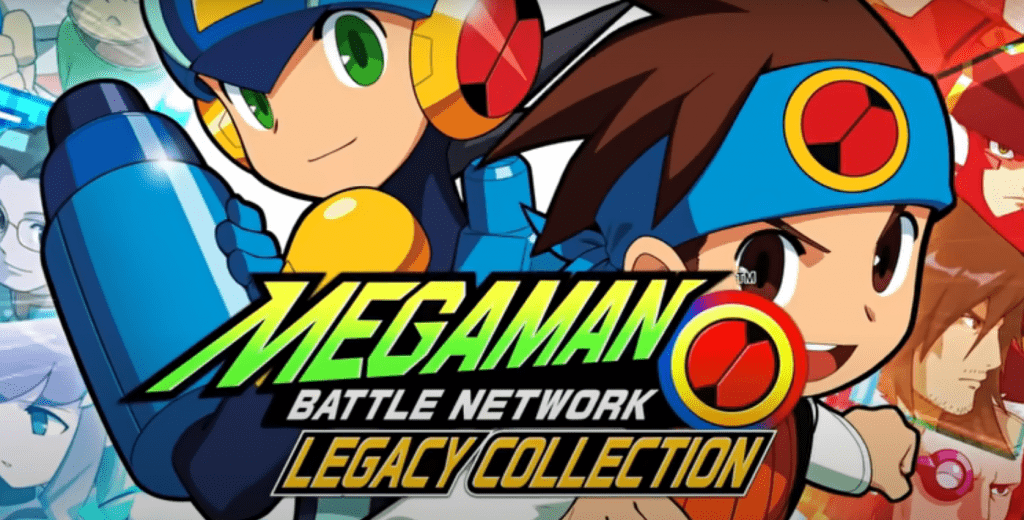 Mega Man Battle Network Legacy Collection
Popular Japanese sci-fi video game series Mega Man is getting a Switch release next year.
The Mega Man Battle Network Legacy Collection is a compilation of 10 classic (read: Nostalgic) games.
The original Mega Man game was first released way back in 1987.
A remake of Pac-Man World heads to the Switch this August – in which Pac-man has to save his wife and kids after they were kidnapped.
Blanc is a monochromatic co-op adventure in which a deer fawn and a wolf pup have to work together after being stranded in a vast, snowy wilderness.
And if the art looks otherworldly, it's because it is; the developer said everything in Blac is hand-drawn on paper in 2D before being rendered into 3D.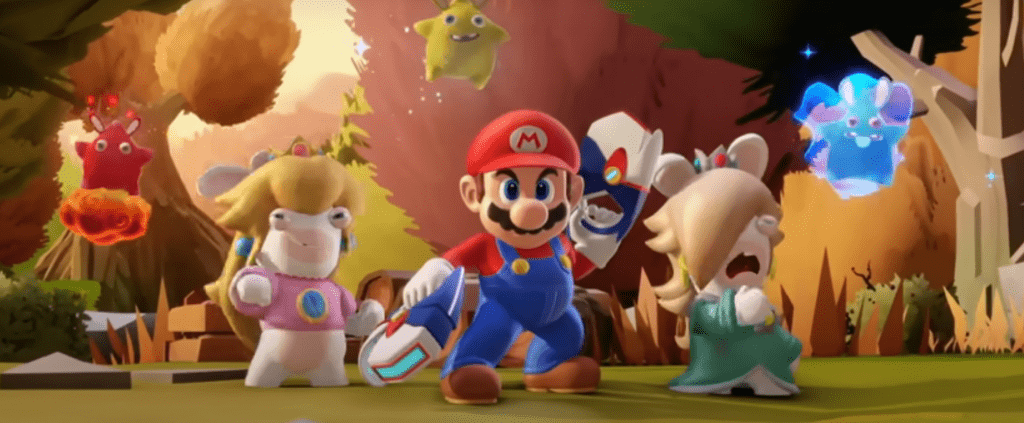 Mario + Rabbids Sparks of Hope
The second game in the Mario + Rabbids series, Mario + Rabbids Sparks of Hope, will be coming on 20 October, five years after the first installation of the Nintendo-Ubisoft collaboration launched.
The newest entry will feature turn-based battle sequences and the introduction of new creatures that the player will have to save.
This has been a big year for Sonic fans – first Sega Origins got released and now Sonic Frontiers.
This one takes place in an open-world (or open-zone as Nintendo called it) and comes to you this holiday season.

RAILGRADE has been described by Nintendo as a management sim although it looks more like a railway sim to me.
If that's something up your alley, RAILGRADE will be released later this year.
Fans of Disney and Pixar will likely enjoy Disney Dreamlight Valley – a life sim that allows you to solve mysteries and hang out with your Disney/Pixar friends.
The game, which launches in early September, is free-to-play but some have warned of potential hidden costs.
And speaking of life sims – Doraemon Story of Seasons will launch on the Switch later this year and honestly, it looks like a mix of Doraemon and…FarmVille.
GLaDOS is back, this time as part of the Portal: Companion Collection which launched last week.
Now you too, can avoid being killed by GLaDOS on your Nintendo Switch!

Another life sim RPG is coming this November, courtesy of Square Enix.
HARVESTELLA looks like a cross between FarmVille and Stardew Valley; players can farm, make friends and fight against a big threat looming in the world of Lethe.
The game also has a seasons system, which allows players to go through all four seasons.
Altus' best-selling action-adventure RPG is getting a remaster for the Switch – Persona 5, 4 and Persona 3 Portable, are all coming to the handheld console with Persona 5 leading the way on 21 October.
Unsurprisingly, after all, Persona 5 was once voted the best RPG of all time.
*Featured image from Nintendo
By Samantha Chan \ 11:00, 13 July 2022